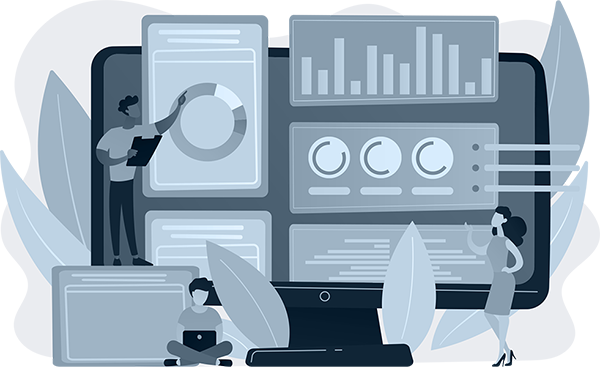 SoconOne
SoconOne is a fully customized management platform designed specifically for construction, industry and trades. Because every business is different, we customize each system based on our client's management, structure, administrations, operations, workflow and data requirements.
Our core platform allow businesses to customize and deploy targeted solutions such as customized timecards, scheduling, electronic forms, project management, safety compliance, equipment maintenance and more. You decide what you need, when you need it and how you need it to work.
In addition to the technology and the customization, our consultants also provide hands-on service from initial consultation through to deployment, training and ongoing support. As you grow and expand, we'll help you to automate, streamline and optimize your business.
Our Story
After a decade of developing custom management software for construction, industry and trades, we realized that many businesses need custom software because "off-the-shelf" products don't meet their needs. However, "bespoke" or custom built system often exceed their budgets due to the cost of planning, design and then development from scratch. We needed a solution that would give businesses the customization they need while matching the price point of conventional "off-the-shelf" or SAAS systems. We needed the best of both worlds.
With that goal in mind, we set about designing a flexible, agile platform that is powerful enough to manage and automate all business processes and workflows for businesses of any size while allowing for a high degree of customization and custom development. The benchmark is a platform that allow all custom management system projects to start at 80-90% of completion with the remaining 10-20% being the customization.
Drawing from our decades of experience and after 5 years of R&D both in-house and in the field with clients, we are proud to launch the SoconOne platform. A powerful, versatile, flexible platform designed specifically for the construction, trades and industrial sectors. With a cloud based core, a host of standard modules, dozens of custom modules and unlimited customization possibilities, SoconOne is the perfect fit for any business.
Consult with one of our advisors today and see what the SoconOne platform plus customization and unique hands on service and support and do for your business.